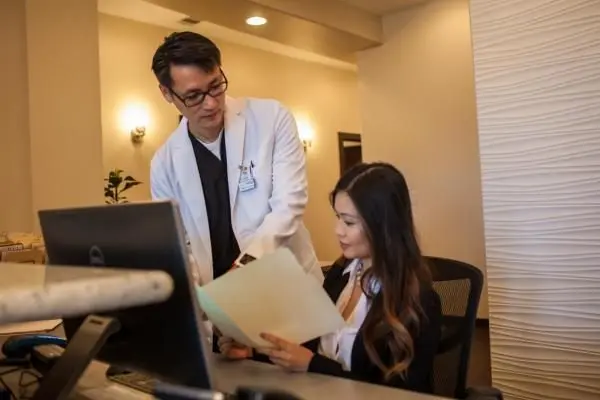 How much will my visit cost?
Fees are about the same as a visit to your regular doctor. While your insurance co-pay may be higher than a regular office visit, it's usually lower than the co-pay for a visit to the emergency room. The total charges will depend on your insurance provider's policy regarding urgent care and the level of care provided.
Do you accept insurance?
Yes. We work with all the major insurance providers. For those with insurance, a co-pay will be collected at time of service. Payment is required at the time of service. After your visit, we will work with your insurance plan to determine if there are any remaining charges.
If we do not accept your particular insurance plan, we will provide you with a receipt for your insurance provider that you can submit for reimbursement.
What if I don't have insurance?
Insurance is not required to visit Twin Oaks Urgent Care. For those without insurance, a fee schedule is available. Our fees are competitive with other local healthcare providers, and you can benefit from our prompt pay discount. We will also work with you to discuss treatment options and cost-saving measures. Payment is required at time of service.
What to Bring
Please bring the following items to your Twin Oaks Urgent Care visit:
Picture ID

Insurance card

Insurance co-pay
If you have any questions about insurance, you can:
1. Call the (800) number on the back of your insurance card.
2. Look at the packet that you have from your insurance company.
3. Call us at (832) 569-4390