At Twin Oakes Urgent Care we take every symptom seriously, including routine symptoms of the common cold or flu virus. If you've been sidetracked by a cough, sore throat, or other cold and flu symptoms, come to our urgent care clinic for relief. We provide comprehensive cold and flu treatment in Friendswood, Texas.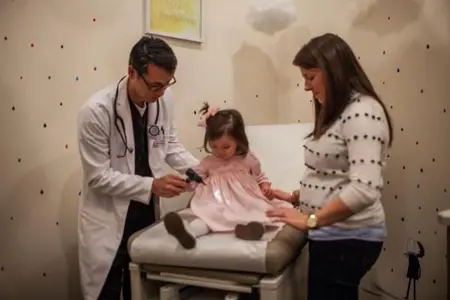 Treating Common Cold Symptoms in Friendswood, TX
Pesky cold symptoms don't have to be life-threatening to interfere with your work, school, and sleep schedule. If you live with kids or older adults who are vulnerable to contagious illnesses, early treatment is especially important. Telltale symptoms of the common cold include:
Sore throat
Fatigue
Runny nose
Sneezing
Cough
These symptoms usually develop within a few days of your contact with the virus. After we confirm that you have a cold, we'll figure out the most effective way to treat it before complications arise. Follow our medication, nutrition, and at-home care instructions to prevent your cold from getting worse.
Urgent Care Treatment for the Flu Virus
It's not always easy to tell the difference between a cold and flu, especially in the early stages of your virus. If you have a cough, sore throat, and runny nose, these may actually be flu symptoms that will continue to get worse without the proper care. Other flu symptoms include:
Fever of 100 degrees or higher
Headache
Chills
Congestion
Nausea and vomiting
Diarrhea
Muscle aches
Medications such as decongestants and anti-inflammatory drugs will help you manage these symptoms and reduce discomfort. However, rest and hydration are essential as you recover.
Do You Have a Cold, Flu, or Something Else?
Of course, some respiratory problems are caused by allergies or more serious conditions, such as asthma, immune deficiencies, cancer, or infections that require antibiotics. Also, if your virus progressed quickly or you didn't treat it soon enough, you may now have a sinus infection (also known as sinusitis), pneumonia, or another serious complication.
Signs of infection include cold or flu symptoms that last for more than two weeks, as well as:
Thick or dark mucus (it's clear and runny if you have a cold)
Fever of 102 degrees or higher
Earache
Pain or pressure around the nose and eyes that lasts longer than a week
Pain or pressure in the chest
Stiff neck
Difficulty swallowing
Sensitivity to lights
When we evaluate your cold or flu symptoms, we make sure to rule these possibilities out. We will do our best to assess your current condition and personalize a treatment plan that tackles your specific problem, whether it's a cold, flu, a sinus infection, or something more severe.
Even a "minor" cold or flu can escalate without the proper treatment. At Twin Oakes Urgent Care in Friendswood, TX we take your health very seriously. If your cold or flu symptoms are getting worse or failing to respond to over-the-counter medicine, don't wait until your doctor has an opening. Visit us today to get started on a cold or flu treatment plan that works. Contact us at (832) 569-4390.